T130X Superfine Grinding Mill
Introduction of T130X Superfine Grinding Mill
T130X Superfine Grinding Mill is designed by our experts on the basis of market research and statistical analysis of large number of domestic and abroad mill users' recommendations. It is a new generation mill on the basis of the original patented product TGM Super Pressure Trapezium Mill.
T130X Superfine Grinding Mill is widely used in grinding and processing metallurgy, building materials, chemicals, mining and other fields of minerals. It is suitable for processing non-flammable and non-explosive materials with moisture less than 6%, such as feldspar, calcite, talc, barite, fluorite, rare earth, marble, ceramics, bauxite, manganese ore, iron ore, copper, rock phosphate, iron oxide red, slag, activated carbon, dolomite, granite, iron oxide yellow, fly ash, bituminous coal, coke, lignite, gold, red mud, clay, Kaolin, coke, coal gangue, porcelain clay, kyanite, fluorspar, bentonite, stream rhyolite, muddy green rock, leaf wax rock, shale, purple rock, basalt, gypsum, graphite, etc.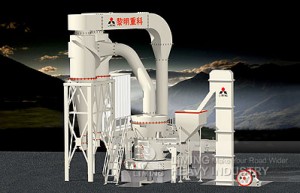 Features of T130X Superfine Grinding Mill
1). High precision and high strength
The soft connection between main body and classifier avoids the grinding cavity vibration influence on them, which can improve the accuracy of classify. With high strength and anti-vibration crack ductile iron base, it has good impact resistance.
2). High yield and low energy consumption
The classifier has high-density blade, which can reduce air resistance and increase the powder fineness and yield. Frequency controlled classifier makes the adjustment more accurate, more energy-efficient and more automatic.
3).High efficiency powder collector
Bypass powder collector uses the same resistance program to avoid different output from the two powder collector. Also, the discharge ports of the two powder collectors and the filter are in the same straight line, so that to facilitate centralized collection of micro powder and to improve the powder collector efficiency.
4). Stable, reliable and safety
Make full use of the advantage of imitation German-made reducer to improve the stability of the device. The main body and reducer are connected by elastic sleeve pin coupling to improve the reliability of the device. The power transmitted from motor to reducer by V-belt, which will be conducive to overload protection and safety.
Specifications of T130X Superfine Grinding Mill
1) Mainframe parameters

| | | |
| --- | --- | --- |
| Item | Unit | Specifications &Technical data |
| Quantity of roller | pcs | 4 |
| Diameter of roller x Height | mm | Ф410×210 |
| Diameter of ring x Height | mm | Ф1300×210 |
| Rotation speed | rmp | 103 |
| Max. feeding size | mm | <30 |
| Output size | mm | 0.074—0.038 |
| Capacity | t/h | 4-13 |
| Weight | t | 18 |

Note:
(1) capacity in the table is referred to calcite, under the condition of 80% passing though.
(2) Any change of parameters and shape shall be subject to the usage and maintenance manual instruction with delivery.

2) Power of equipped systems

Name
Item
Unit
Specifications& Technical data
Motor for mainframe
Model
Y280S-4
Power
kw
75
Rotating speed
rpm
1480
Adjustable speed motor for classifier
Model
Y160L-4
Power
kw
15
Rotating speed
rpm
1460
Motor for elevator
Model
Y100L2-4
Power
kw
3
Rotating speed
rpm
1430
Motor for blower
Model
Y280M-4
Power
kw
90
Rotating speed
rpm
1480
Motor for Jaw Crusher
Jaw crusher Model
PE 250×400
Model
Y180L-6
Power
kw
15
Rotating speed
rpm
970
Electromagnetic vibration feeder
Model
GZ3F
Power
W
200

Note:Any change of technical data shall not be advised additionally.